It is with great enthusiasm that Le Complexe Balto Hotel introduces you to its beautiful premises surrounded by nature. Wishing to create the most serene, safe and welcoming place to keep your closest companions, Le Complexe Hotel Balto has relocated on the land of the Quinchien farm! This land which has hosted an organic farm for several years, is in nature surrounded by trees and vegetation which pleases most of our four legged friends and our 2-legged ones as well. The Complexe Hotel Balto has revived several points. The cats are now on a separate floor from the dogs. The dogs are now on the ground floor, all the premises are closed and we have a huge indoor park. This building, completely new, has been designed for dogs, their safety and well-being. Come visit our new place with your pet!
Here's the plan for the first floor !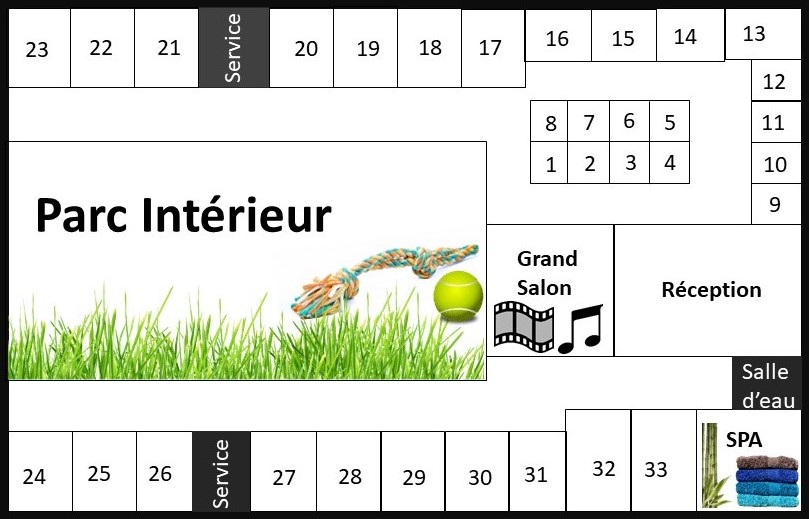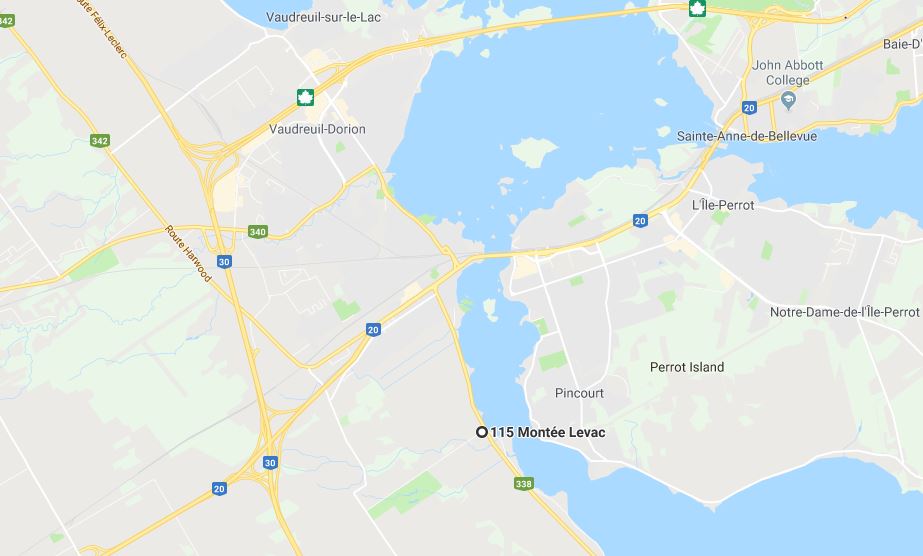 Here is how to find us. Please note that Montée Levac and Montée Côte Double are the same street. Nobody knows why.
The distance from the 20 on Lotbinière (338) is approximately 1.5 km to Montée Côte Double