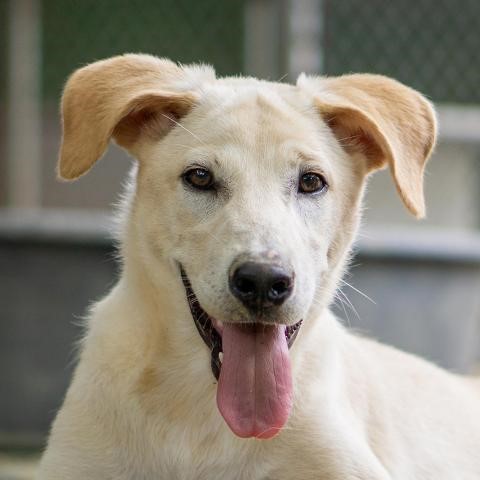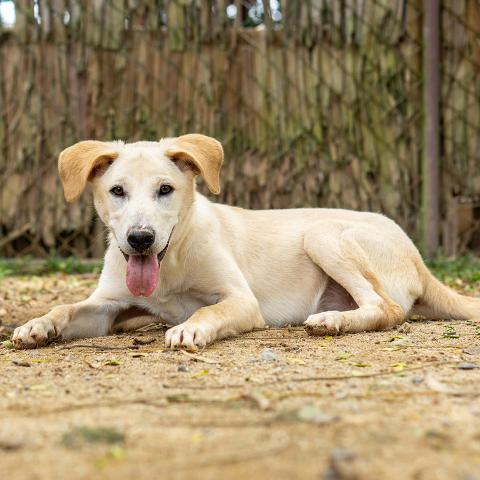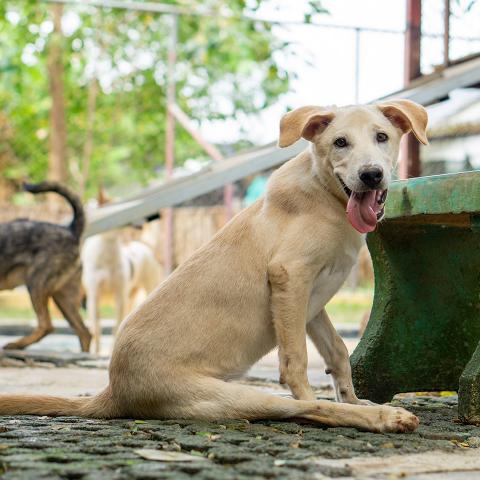 Race / Breed: Mix
Sexe / Sex: Femelle / Female, stérilisée / sterilized
Date de naissance / Date of birth: 5 mars 2020 / March 5, 2020
Age / Age : 1 an / 1 y/o
Couleur / Colour : crème / cream
Poids/weight: 17kg
Vaccins / Vaccines: fait / done
Micropuce / Microchip: oui / yes
Propreté / Housetrained: acquise / acquired
Vermifugé / dewormed
Avec autres chiens / with other dogs: oui, à verifier / Yes, but to be verified
Chats /cats: à verifier / to be verified
A verifier avec les enfants / to be verified with children
Cour clôturée de 6 pieds nécessaire / 6 feet fenced yard required
Caractéristique: tripode
*TOUS LES CHIENS DE SOI DOG DOIVENT PORTER UN HARNAIS ET UN GPS FOURNIS PAR LA FONDATION / ALL SOI DOG DOGS MUST WEAR A HARNESS AND GPS PROVIDED BY THE FOUNDATION*
**UNE PARTIE DE LA DESCRIPTION NOUS A ÉTÉ FOURNIE PAR SOI DOG* / *PART OF THE DESCRIPTION WAS SUBMITTED BY SOI DOG**
 Le personnel et les bénévoles du refuge Soi Dog sur l'île de Phuket ont été époustouflés par le courage d'Aurora. Après être née dans les rues de l'île de Phuket, Aurora est arrivée au refuge pour chiens Soi Dog à l'âge de trois mois. Elle avait été heurtée par une voiture et avait de multiples fractures aux deux pattes arrières. Les dommages étaient graves et, si jamais elle devait marcher à nouveau, elle avait besoin d'une intervention chirurgicale d'urgence. Malgré la douleur terrible, la chirurgie intensive et les mois de traitement dont elle avait besoin, la magnifique Aurora est l'un des chiots les plus heureux de Soi Dog. Malheureusement, l'équipe médicale n'a pas pu sauver sa patte arrière et a dû l'amputer, mais Aurora a eu la chirurgie dont elle avait besoin et les nombreuses semaines de rééducation et de soins qui ont suivi. Aurora a maintenant un an et elle a tellement d'amour à donner. Elle est devenue une jeune fille aimante et confiante qui marche bien en laisse. Elle adore explorer le monde et elle a hâte de voir ce que le Canada a à offrir. 
Ma future famille devra donc être patiente, car malgré mon âge, j'ai besoin de quelqu'un pour me guider. Je devrai aussi tout apprendre sur les bruits de la maison, car je n'y ai probablement jamais mis une patte. Vous devrez me montrer si je suis autorisé à monter sur le divan, ce que je trouverai sûrement très confortable.  Je m'entends avec mes autres amis chiens, mais si ma future famille en a déjà un, il faudra que je le rencontre pour voir si lui je vais l'aimer.  Il ne faudra pas oublier que puisque j'en connais si peu, ça ferait beaucoup de travail avoir un autre ami dans la même famille
The staff and volunteers at Soi Dog's shelter on Phuket Island were blown away by Aurora's bravery. After being born on the streets of Phuket Island Aurora arrived at Soi Dog's Shelter when she was just three months old. She had been hit by a car and had multiple fractures in both of her back legs. The damage was severe and, if she was ever to walk again, she needed emergency surgery.
Despite the terrible pain, extensive surgery and the months of treatment she needed, gorgeous Aurora is one of the happiest puppies here at Soi Dog. Unfortunately, the medical team were unable to save her hind leg and had to amputate it but Aurora got the surgery she needed and the many weeks of rehabilitation and care that followed. Aurora is a year old now and she has so much love to give. She has grown into a loving, confident young girl who walks well on a lead. She loves exploring the world and she can't wait to see what Canada has to offer.
My future family will therefore have to be patient, because despite my age, I need someone to guide me. I will also have to be taught everything about the noises of the house, because I probably never put a paw there. You will have to show me if I am allowed to board the couch, which I will surely find very comfortable.  I get along with my other dog friends, but if my future family already has a dog, I will have to meet him to see if I will like him. Keep in mind that since I know so little it would be a lot of work to have another friend in the same family